Primary Care Clinic Q&A
At Portsmouth Family Care, our primary care physicians offer compassionate care to our patients. They focus on the patients' health by diagnosing and providing treatment for your issue and work with you to get you back to health. For more information, contact us today or schedule an appointment online. We are conveniently located at 101 Shattuck Way Suite 2 Newington, NH 03801.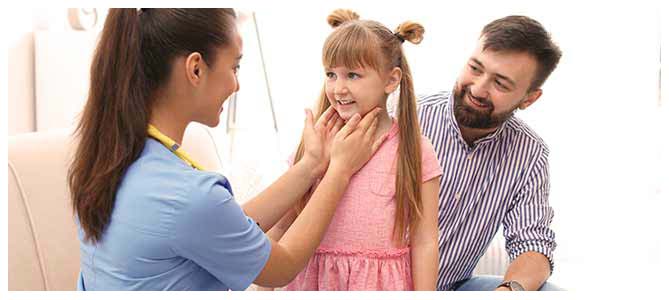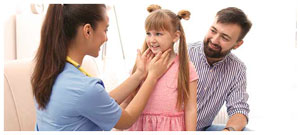 Table of Contents:
What is considered primary care?
What falls under primary health care?
What is treated at primary care?
Why choose a primary care doctor?

What is considered primary care?


Primary care is another form of healthcare that offers treatment for common illnesses and injuries as well as management of long-term illnesses including diabetes, heart disease, and the prevention of any future illnesses through advice, immunizations and screening programs.

Our primary care providers are at times our first primary point of care to help manage our everyday healthcare needs. Primary care doctors provide the ability to manage not only your healthcare needs, but also your family's healthcare needs with routine checkups, physicals and other healthcare services to help keep you healthier and happy.
What falls under primary health care?


Primary healthcare is accessible healthcare providing medical care services to the public. Part of the primary healthcare focus is on wellness and prevention. We want to keep you healthy and free of any diseases, to do this your primary care physician will likely:

• Review your health history so they can determine if there are any risks you may possibly face
• Offer vaccinations to help keep you from catching certain diseases
• Perform screenings to catch any health issues early on
• Counsel and coach, you on healthier lifestyle changes that can stave off any illnesses in the future

Acute healthcare is also another area of primary care that is accessible. Any injuries that may occur suddenly that would not typically be a long-term impact on your health is offered with primary care. With that being said, you can also access chronic, long-term medical care for things like diabetes or asthma at primary care clinics as well. Your primary care physician will monitor your condition and work with you to provide with care and offer you information to when it may be time to see a specialist for your condition.
What is treated at primary care?


Providing quality medical care to our patients is one of our top priorities. When you or a family member needs medical care, you are able to make an appointment with our clinic to visit whenever a sudden injury or illness occurs, our primary care providers are here to help guide you through a variety of effective treatment options to bring you back to health.

Our primary care clinic and providers address many primary care related services including:

• Cancer screenings
• Cardiovascular health screenings
• Diabetes screenings
• Medication prescriptions
• Immunizations / Vaccinations
• Minor surgical procedures
• Birth control services
• Ultrasounds
• Casts, braces, splints
• Wound care
• Healthcare counselling
Why choose a primary care doctor?


You are not a number when you have a primary care doctor, unlike other impersonal systems available with our medical healthcare, we make your health important and taking care of it is our number one priority.

Primary care is meant to be the first source for your healthcare needs, you will end up having an ongoing relationship with your healthcare provider in the community, as you will work together to make sure your health is consistent in a positive manner. Primary care providers and clinics are designed to:

• Give you better access to healthcare when you need it
• Lower your costs for medical care
• Improve your health outcomes

Many will find that primary care is a better alternative to that of an urgent care or emergency room, due to it being less expensive and less time-consuming to get basic treatment for illnesses and injuries.

Primary care is your medical care home as our physicians are extensively trained and knowledgeable to prevent, diagnose, and treat many conditions that you may come across in your lifetime.

Primary care as an umbrella term includes preventative services like diabetes screening, cancer screening, diagnosing and treating acute injuries or illnesses, and managing long-term health conditions.

Primary care physicians include a number of different backgrounds like family physicians, internists, geriatricians, pediatricians, gynecologists, nurse practitioners, or physician assistants.

You are able to get comprehensive care from a primary care physician that know you better and understands your family history and personal background. Visit Portsmouth Family Care today to start creating a partnership with your primary care physician. We serve patients from Portsmouth NH, Newington NH, Durham NH, Madbury NH, Dover NH, Greenland NH, Stratham NH, and Newfields NH.