Diabetes Doctor in Portsmouth, Newington NH
If you are showcasing signs or symptoms of pre-diabetes, it is best to contact our clinic today to book your diabetes risk screening, take the worry away and get help today from our physicians at Portsmouth Family Care. For more information, contact us today or schedule an appointment online. We are conveniently located at 101 Shattuck Way Suite 2 Newington, NH 03801.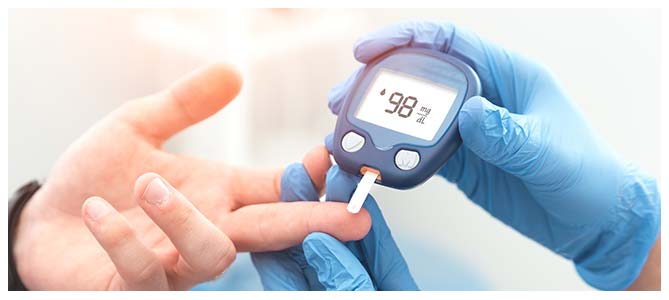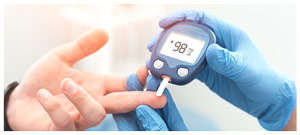 Table of Contents:
What is diabetes?
How can diabetes be managed?
Is diabetes easy to manage?
How long does it take to get diabetes under control?

What is diabetes?


Diabetes is a chronic condition in which the body is not able to properly process the food that is taken in to then produce for energy. Most of the food that we eat is turned into glucose or sugar, this is done so our bodies can use it for energy. The organ that lies near the stomach is the pancreas, which creates the hormone insulin, the insulins help the glucose move into the cells of our bodies. When you are diagnosed with diabetes, its due to your body not naturally being able to make enough insulin or cannot use its own stored insulin as well as it should. If it cannot produce enough insulin, your blood sugar levels in your blood rise.

Diabetes is known to cause serious health concerns including kidney failure, becoming blind, heart disease and lower-body amputations.
How can diabetes be managed?


Diabetes is becoming a growing health concern worldwide, as the diabetic community only has three options to choose from when it comes to diabetes: prevention, cure diabetes, and take better care of the individuals who have been diagnosed with diabetes to further prevent any complications.

Treatment of Type 2 Diabetes includes:

• Insulin treatments
• Fat, protein, and carbohydrate counting
• Blood sugar level monitoring
• Healthy eating habits
• Exercise to maintain a healthy weight

Management of Type 2 Diabetes includes:

• Changing your eating habits to a healthier life choice
• Regular exercise
• Positive weight loss
• Diabetic medication or insulin treatment
• Blood sugar level monitoring

Treatment of Gestational Diabetes

Gestational diabetes occurs in pregnant women. Most women who are diagnosed with gestational diabetes can control their blood sugar levels by changing the way they eat and getting regular exercise. These healthy lifestyle changes can help to prevent gestational diabetes in future pregnancies as well as being diagnosed with type 2 diabetes later on in life. Women with gestational diabetes manage it by:

• Constant blood sugar level monitoring
• Regular doctor checkups
• Insulin treatment
Is diabetes easy to manage?


Managing diabetes is critical to help reduce symptoms of fatigue, bladder problems, as well as other diabetic symptoms that individuals who are diagnosed with diabetes may have. Controlling their diabetes helps to reduce their chances of experiencing any negative issues like vision problems, dementia and other more serious and critical medical problems.

Diabetes can be easy to manage if you take the right steps towards managing it.

1. Eating healthy
2. Exercise
3. Checkups with your doctor
4. Managing your stress well
5. Stop smoking if you do smoke
6. Limit alcohol
How long does it take to get diabetes under control?


To get your diabetes under control, you will need to manage it correctly and with a doctor to help lower your risk for critical illness to occur. Following a diabetes management plan with your doctor, you will be able to better control your diabetes in as little as 3 weeks, this all depends on you and how well you follow a plan to get your health under control.

Diabetes management services are available as an option to help keep your blood sugar levels close to normal for as long as possible. During your diabetes management plan with Dr. Keenan Al-Hojerry, MD, we will continue to work with you in our healthcare clinic. Our team may include other healthcare providers like your doctor, a nurse, nutritionist, and a pharmacist, we are all here to help design a diabetic management plan to fir your daily life almost effortlessly.

Diabetic management services are offered at Portsmouth Family Care and include management services for:

• Type 1 Diabetes
• Type 2 Diabetes
• Gestational Diabetes
• Diabetes Risk Screenings

If you have diabetes, or think you are showing signs of being diabetic, contact our clinic today for a consultation appointment. We serve patients from Portsmouth NH, Newington NH, Durham NH, Madbury NH, Dover NH, Greenland NH, Stratham NH, and Newfields NH.