Dr. Keenan Al-Hojerry, MD Family Doctor in Newington NH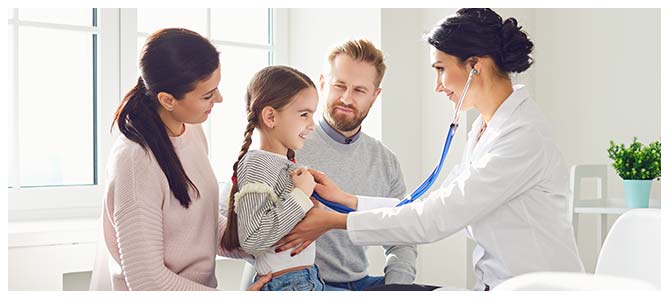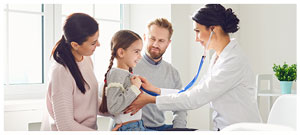 Table of Contents:
How do I find a good family doctor?
How do I prepare for my first visit with a family doctor?
Can a family doctor treat the whole family?
How often should I see my family doctor?

How do I find a good family doctor?


It ultimately depends on where you are and how comfortable you are searching for a new family doctor. Many of our patients were referred to us by their family members, friends, or even colleagues, at times it can be difficult to search for a new family doctor that works for your location as well as family. Referrals are a great option, especially if they are coming from someone you trust.

If you prefer to keep it quiet that you may be looking for a new family care physician, you can do a simple and quick google search. This way you are able to do it on your own terms, and find the doctor or clinic of your choice in the area which suits you best. When running a google search, it is best to use high-hitting keywords like "Primary Care Doctor" or "Family Care Doctor", if you are at home, you can use the key term "near me" or input your zip code to showcase all of the nearest family care doctors to your location. From here you can investigate by calling to see if they are accepting new patients once you feel comfortable the clinic may fit what you are looking for from a review of the website.
How do I prepare for my first visit with a family doctor?


Now that you have found a clinic you think will be a good fit, it is time for your first appointment with Dr. Alhojerry, the most important thing you can do before meeting the new physician is to gather all of your past medical histories, this may include test dates, any immunization records, surgical records, allergies, previous healthcare providers information, prescriptions you are currently taking and that you have previously taken and why. Check into any family history that may have any impact on your health including a history of stroke or cancer.

Prepare your list of questions to ask the doctor. The first appointment is not just about the doctor getting to know who you are, and seeing if they want to accept you into their clinic, but it is also you interviewing them to see if they will be a good doctor to have and start a medical partnership with.

If you feel uncomfortable or if you speak another language, you can always bring along a friend or family member to help ease any anxiety or worries away.

Being early shows you are consistent and respect the clinic and the physician's time.
Can a family doctor treat the whole family? 


Family medical care physicians understand how important it is to keep your entire household healthy and safe, that is why at Portsmouth Family Care we accept entire families if Dr. Keenan Al-Hojerry, MD has the patient availability to do so. If you are looking for a new family care doctor for you and your family, contact us today by phone or simply book an appointment online. We will be more than happy to answer any questions you may have in regards to our clinic and our family care doctors and services.
How often should I see my family doctor?


A family physician doesn't just help you when you are feeling down or injured, they are there for you continuously and offer medical care to you and your family to ensure you and your family stay healthy and safe regardless of your age.

Some of the main reasons it is great to have a healthy partnership with your family doctor include:

1. Live a longer and healthier life
2. Better healthcare overall
3. Better health
4. Fewer hospital visits
5. Higher patient satisfaction rate

Your family physician is your main point of contact when it comes to you and your family's health. We are known as your healthcare aid for injuries and illness as well as critical care. Dr. Keenan Al-Hojerry, MD is available to meet you when you need them for any health-related concerns and needs as well as offer to connect you to any outside professional medical resources you may need including specialists.

Normally, it is advised that you see your family care doctor for a routine physical exam and check-up on your health generally once a year if you are over the age of 50, and once every three years if you are younger than 50 but in good health.

If you are not in good health and have any chronic conditions or other ongoing health issues, it is best to visit your doctor more often, no matter your age. We serve patients from Portsmouth NH, Newington NH, Durham NH, Madbury NH, Dover NH, Greenland NH, Stratham NH, and Newfields NH.