After Hours Primary Care Clinic in Portsmouth, Newington NH
Portsmouth Family Care offers primary healthcare services to everyone. We firmly believe that everyone should have access to great healthcare. For more information, contact us today or schedule an appointment online. We are conveniently located at 101 Shattuck Way Suite 2 Newington, NH 03801.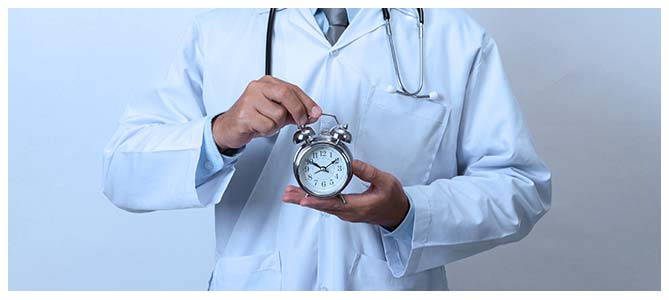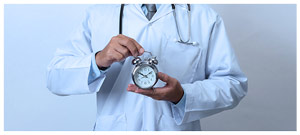 Table of Contents:
What type of physician is best for primary care?
How do I find a good primary care physician in my area?
What does primary care include?
A primary care physician is the point of care you can rely on to manage a wide variety of health care needs. These doctors help you with preventative care, including routine physicals, screenings, and immunizations. Primary care physicians can also diagnose, treat and help manage many common chronic conditions.
What type of physician is best for primary care?


Finding the doctor that is right for you will depend on what you would be willing to go see a doctor for. Primary care physicians are important as they help promote your overall health and well-being. Primary Care offers a variety of different options that you may need throughout your life including:

• Family Medicine
Family doctors offer a unique benefit for family care as they see anyone from babies, children, parents as well to grandparents. No matter who may be sick in your family, you will always have one doctor to call that knows your family's history and can provide highly personalized care.
 
• Internal Medicine
Internal medicine doctors offer different care from primary care doctors as they only care for adults (18+ or seniors only). Internal medicine doctors are also known as internists, and they are trained to treat both simple and complex conditions from early adulthood through old age.
 
• Pediatrics
Pediatricians specialize in the care of children from birth to early adulthood. (With some even seeing people until they are 21) They're trained to treat minor illnesses and injuries, along with more complex conditions for children.
 
• Obstetrics
• Gynecology; and
Obstetricians and gynecologists are doctors who specialize in women's health, specifically female reproductive health. They also provide routine women's health services and screenings including pap tests, pelvic exams, and STI testing. Many obstetricians and gynecologists practice within a primary care clinic like Portsmouth Family Care.
 
• Primary Care
Primary care doctors offer the ability to check in with them for routine checkups, identifying health issues earlier to keep you healthier, and happier for longer. They can also offer referrals for more specialized care for any health conditions you may be experiencing.

How do I find a good primary care physician in my area?


When choosing a primary care physician or clinic, it can take some time and effort, however with research, careful thought, and possibly even consultation with them to see if you both could be a good match, you can also consider the following:

• Check out the doctors in your area
When checking out a new primary care doctor or clinic, look near where you live. This will help narrow down your search and help you seek a primary care doctor and clinic that is easily accessible to you from home or even on the way home from work. You can also check out each clinic's cost if they accept your insurance as well as any other preferences you may be looking for in a primary care doctor and clinic.
 
• Determine your preferences
What are you looking for when it comes to a primary care doctor? Would you like to have a doctor that accepts your insurance or is affiliated with a hospital that is close to where you live? You could also be searching for specifics when it comes to a primary care doctor like do they speak a foreign language or do you have a gender preference of the doctor? Determining what preferences, you are looking for in a primary care doctor and primary care clinic can help you narrow down your search.
 
• Research the doctor's background and credentials
Once you have narrowed down your search, assess the primary care doctor's credentials, read their biographies, and check out whether they offer an online presence with informational posts, where you can learn more about the doctor and the clinic.
 
• Make an appointment
 
• Arrive prepared for the appointment
Take time to prepare before your appointment. Write down any and all questions you may want to ask the primary care doctor, bring a list of the medications you are currently taking, your medical history, and insurance information. The doctor is available to respond to your concerns and you are able to see if they listen, answer any questions you may have as well as if make you feel comfortable.
 
• Check reviews
Finally, you can also check out what others think of their primary care doctor and the clinic by reviewing the reviews left from real patients on their listings. Search your primary care doctor's name or clinic name to read the reviews left which can help you make a final informed decision.
 
At Portsmouth Family Care, we not only offer Primary Care at our clinic with doctors who are passionate about their patients' health and wellness, but we also offer specialized services including:
 
• Pediatric care
• Geriatric Care
• Weight Management
• Women's health exams
• Sexual health services
• Diabetes Management
• Annual physical
• And many more

What does primary care include?


Primary care includes any and all services that play a part in your health and focuses on health promotion, illness and injury prevention, diagnosis and treatment of illness and injury, as well as health care services. Many of these services include disease prevention, health maintenance, patient education, diagnoses and treatment of acute and chronic illnesses in a variety of health care settings and promotion of your health.
 
Portsmouth Family Care main focus is improving healthcare and the challenges primary care faces. We offer a diverse group of healthcare providers with different backgrounds who are available to help you improve and change your health practices. We firmly believe that everyone should have access to healthcare and doctors who truly care about your health and wellbeing.
 
Call us for more information. We serve patients from Portsmouth NH, Newington NH, Durham NH, Madbury NH, Dover NH, Greenland NH, Stratham NH, and Newfields NH.