Annual Physical Exams Specialist in Portsmouth, Newington NH
Regular annual physicals are important to keep your health on the right track. Our family care physicians at Portsmouth Family Care are able to check for any irregularities and request lab tests to make sure we catch anything early on and treat it before it gets worse. For more information, contact us today or schedule an appointment online. We are conveniently located at 101 Shattuck Way Suite 2 Newington, NH 03801.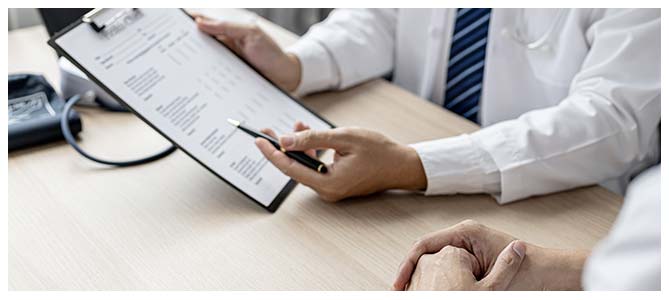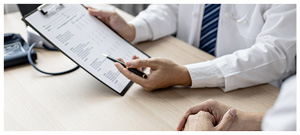 Table of Contents:
What is included in an annual physical?
Why is it important to get a yearly physical?
Do children need annual physicals?
Where can I get an annual physical?

What is included in an annual physical?


Dr. Keenan Al-Hojerry, MD at Portsmouth Family Care use routine physical exams as a way to see how your body is performing. Depending on your past personal health history, your doctor may choose to focus on certain areas to address during this appointment. A normal routine annual physical may include:

• Updating your health history
Dr. Keenan Al-Hojerry, MD may ask for any updates as to your health history including any new developments on your health. This can include questions about your job, relationships, medications, allergies, supplements or any recent surgeries.

• Checking your vitals
Blood pressure reading, heart rate check and respiratory rate. Dr. Keenan Al-Hojerry, MD check your blood pressure at least once every year to once every three years depending on your past health history.

• Visual exam
A visual exam is an overview for any signs of potential conditions. Dr. Keenan Al-Hojerry, MD will check parts of your body that could visually indicate any health issues like:

• Your head
• Eyes
• Chest
• Abdomen
• Musculoskeletal system (Ex. Hands and Wrists)
• Nervous system functions (Ex. Speech and Walking)

• Physical exam
A routine physical exam includes using medical tools to look into your eyes, ears, nose and throat. The doctor will also listen to your heart and lungs during this exam. The exam may also include:

• Examining parts of your body (like your abdomen) to feel for any abnormalities
• Examining the skin, hair and nails
• Examining your genitalia and rectum
• Testing your fine motor functions and reflexes

• Lab tests
To complete the overall routine physical, Dr. Keenan Al-Hojerry, MD may request to have some blood work done or other lab tests. These lab tests can include a blood count and a metabolic panel. The panel is available to test your blood plasma which can indicate if there are any issues existing in your kidneys, liver, blood chemistry and immune system. This test helps to detect irregularities in your body which could lead to a bigger problem.

Depending on your recent health history or what they see from a routine physical, Dr. Keenan Al-Hojerry, MD might also request a diabetes screen and a thyroid screen.

Why is it important to get a yearly physical?


Going to your doctor for a routine yearly physical exam ensures you stay in good health. A physical is also a preventative step. It allows you to catch up on any missed vaccinations or detect any serious conditions that may have gone undetected like cancer or diabetes. During a yearly routine physical exam, Dr. Keenan Al-Hojerry, MD at Portsmouth Family Care will have the opportunity to check your vitals, weight, heart rate and blood pressure as well as a few other things to make sure you are continuously in good health.
Do children need annual physicals?


It is important for everyone in your family including children to have regularly routine physical exams scheduled. These exams may also be called a "well-child visit" or a "health checkup". Children can start having these exams done as early as shortly after birth and lasting up through the teen years. These appointments allow your doctor to keep a close eye on your child's general health and development throughout their childhood and teen years.

It's also important, as your doctor can bring up any vaccinations they need done to keep up-to-date as well as using this opportunity to talk to your doctor about any medical issues you suspect may be happening like:

• Changes in weight or eating habits
• Changes in behavior or sleep patterns
• Failure to grow in height or pubertal development
• Menstrual problems
• Fever or an illness
• Long-lasting vomit or diarrhea
• Signs of skin infections or unusual lasting rash
• Stubborn cough, wheezing or breathing problems
• Localized pain
Where can I get an annual physical?


Dr. Keenan Al-Hojerry, MD at Portsmouth Family Care offer annual physicals for the entire family. If you have questions about you or your family's health, call us today to schedule an appointment! Your health matters! We serve patients from Portsmouth NH, Newington NH, Durham NH, Madbury NH, Dover NH, Greenland NH, Stratham NH, and Newfields NH.